iPrints is a professional printing company in Lagos Nigeria that provides the best quality products and services to all its clients at cheap prices. We design and print premium business cards, brand websites, company logos, vehicle graphics, custom t-shirts, flyers, posters, flexible banners, publish books, marketing materials and promotional items for small businesses in Nigeria, Africa and around the world. iPrints is making online printing in Nigeria very easy, fast and cheap for everyone. We're a team of dedicated professional printers, designers and market. We buy all our printing consumables and raw materials; offer urgent custom printing services and deliver quickly to your door steps. We specialised in printing t shirts fabrics, business cards, flyers, Posters, banners, personalised gifts, packaging, signages, books printing and binding, lamination and lot more products. Send us a email to request a quote or visit our print working station or coffee shops nationwide.
Order everything you need for business or events online. Get it in 2-3 days! Upload your artwork or get a quote for custom business cards printing, flyers, posters, flex banners, t-shirts, corporate gifts, books, mugs, wedding souvenirs, package labels, display signs, wall arts, decals and much more.
Quality Printing Services.
Fast Delivery Nationwide.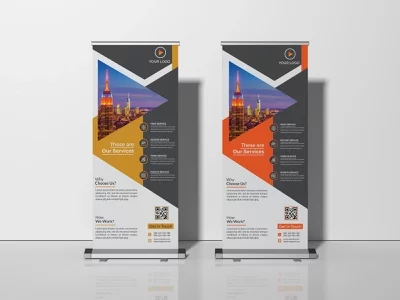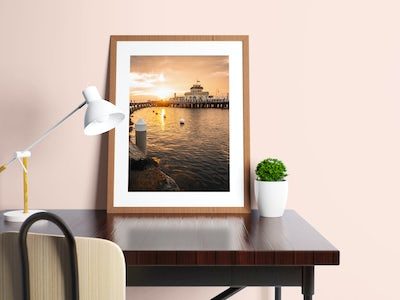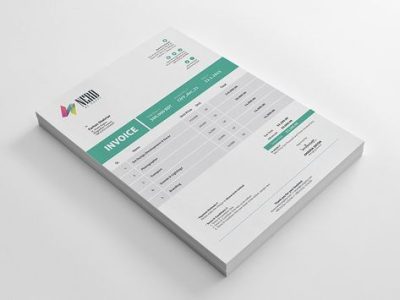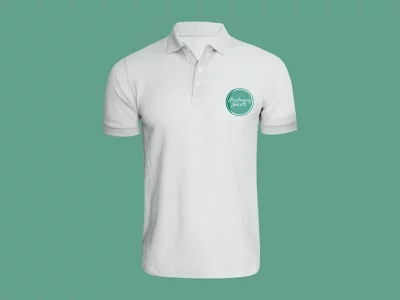 Are you looking for affordable commercial printing services in Nigeria today? We're tour one stop shop for all your designs, printing, packaging and marketing needs. Let our expert designers and printers help you. Looking for top printing companies in Lagos? iPrints is one of the top printing companies in Lagos Nigeria, Africa and the world like Abbakin.com, Lastprints.com, Hazken.com, Printivo.com, www.redbubble.com, Amazon.com, www.jumia.com.ng, society6.com, Kongmarketing.com, www.zazzle.com, Eloquentprints.com, Nukreationz.com, Lagos State Printing Corporation (Printing.lagosstate.gov.ng), Lexoft.com.ng, Printhouse.ng, teespring.com, www.vistaprint.com, Ryteprint.com, www.zazzle.com, Kiakiaprint Lagos, www.canva.com, Printmydrawings.com, www.vistaprint.com, www.printful.com, ABC Printing Company (abcprint.com), Printworld Lekki Lagos Nigeria, printfactory com ng Lagos, easy prints Nigeria limited and Afkarprintsng.com, to mention but a few. Looking for on-demand printing services near me? Welcome to printing company website. We design and print quality business cards, customized T-shirts, folded shopping bags, notepads, Invitation cards, complementary cards, recycled paper bags, gift mugs, postcards, letterheads, roll-up banners, and large format printings. In the world of general printing and publishing business in Lagos Nigeria, we are a major printing equipment supplier of heat transfer press machines, sublimation printers, customized apparel and clothing printing shop, vinyl cutter plotters for sale, and other cheap printing consumables such as different types paper stock options, SAV stickers, printer heads, reusable stapled inks, toner tanks, and ink cartridges for top laser printers, digital printers and inkjet printers manufacturers such as OKI, HP, Dell, Epson, Canon, Brother, Kyocera, Sharp, Toshiba, Xerox, and Lexmark. We offer both online and in-store printing services to help you get the job done quick. Visit iPrints.com.ng – the best printing press in Somolu Lagos with talented skills and tools to help you. We design your companies logos and print personalized lanyards, pop up banners and lamp posts, long lasting and durable self-adhesive vinyl or SAV stickers, coupons, vehicle wraps, poster frames, home decor elements, branded paper bags, economical POS materials, office supplies, pens, desktop calendar, pamphlets, metal and plastic keyholders, glass water bottles, products catalogs, product design, invitations, food labels, branded umbrellas, safety jackets or reflective vests, nose-masks, embroidery t-shirts, promotional gifts, conference badges and tags, seminar workbooks, presentation folders, trophies, awards and pledges, letterhead, brochure, envelope, stationary, annual reports, wedding invitations, church order of services, promotional items, Lightboxes, and marketing materials.
iPrints is one of the best event printing firms in Lagos Nigeria with many years of experience. We have become the first government approve and registered print business in Africa; providing outstanding brand identity and compelling design thinking strategies; innovative printing machines for executing successful projects for all our customers. Let us help you make a professional first impression marketing collateral. Our clients and partners include printing solution suppliers, online printing agencies, brand marketers, in-house graphics designers, trade printers, car and fridge magnets manufacturers, signs printers and stamps makers, printing factories with automated job sheets, events planners, trade exhibitors, hotels, law firms, private and public schools, educational institutions, government parastatals, information workers, media publishers, real estate companies, and smart businesses and individuals in Nigeria, Africa and across the world. We offer direct mailing services, variable data printing process such as large format printing, digital printing, screen printing, full-color offset printing services and 3D printing, die-cutting, one-sided lamination, digital scanning, color printing, carbonless sales invoices, rack cards, business card printing and perfect-binding, proofing, engraving, wide-format print and copy services. We do large format installation services such as backdrop installation, lightbox installation, storefront or business signs installation, outdoor and indoor signage installation, PVC banners installation, vinyl stickers installation car wraps installation and billboard installation within the stipulated turnaround-time. We're the experts in printing high quality documents, advertising materials, display signs, custom photos and personalised promo items. Our new easy-to-use printing app is available on Android and iOS stores, so make sure to download it today and enjoy seamless printing experiences.
iPrints is Awards Winning Printing Company in Lagos Nigeria.
Don't worry about finish size, color match and paper stock; we do all design and print jobs at affordable prices and deliver to clients locations within the turnarounds time. Get personalized greeting cards, invitation cards, presentation folders, pens, books, magazines, tri-fold brochures, handbills, shopping bags, sav stickers, table calendars, menus, sports wears, bespoke apparels, and photo frames from one-stop online printing shop. 
Grow your business with our custom business stationery, promotional gifts, interior and exterior signages, and cost effective marketing campaign. We are experts in events printing, event project planning, programs designs, seminar workbooks, packaging materials, water labels, nylon bags, car wrapping, bread wrappers, pouch, billboard banners, premium business cards, save the date cards, business flyers, annual reports, company profile, and point of sale displays. Whether you are looking to build a brand awareness, increase location visibility, or promote a product or service, our trained specialists will help you from start to finish. We do graphic design, website design, content development, innovative marketing, and project management, permitting, fabrication and installation services; including order fulfillment and delivery services, inventory management and warehousing (storage) for a wide variety of your businesses and industries. Stand out from other competitors with unique messages and large format posters, photo printing, double sided printing service, exhibition and next-door display banners, custom signs and virtual communication solutions. We have a large collection of cutting-edge products and services for your business and upcoming corporate or ceremonial events; including creative support team and online resources for your instant printing made easy. We've made ordering your company communication gears and marketing collateral easier than ever! Promote your business or ideas in front of the right audience, hire the best graphic designers, industry researchers, content builders, sign makers, web developers, digital marketers, professional printers and project managers to assist your business sales and operational journey. With our years of experience, we offer quality in-house screen printing and embroidery, books printing, and bindery finishes such as die cutting and perforation, laser engraving, embossing and stamping, varnish, lamination, spot color copies duplication, letterpress, foiling and imposing, comb binding, coil binding, spiral-binding, soft-touch, security printing, brand protection and variable data printing, document management, document scanning and architectural drawings printing at the cheapest pricing ever. We have best seller print on demand products such as water bottles, phone cases, coffee mugs, laptop bags, t-shirts, hoodies, pillowcases, tote bags, stickers, 3d-printed club flyer, loyalty cards, keychains, posters, postcards, baseball caps, face masks, towels, wall arts, backpacks, web-to-print sample pack, window clings, car magnet, bluetooth speakers, wireless earpiece, custom boxes, leather notepad, frosted Christmas tree, umbrellas, game boards, magazines, knapsacks, brochures, outdoor signages, and online business signs designed with large printing fonts to impress your customers or audience. Enjoy bespoke printing design, affordable printing prices, online ordering, free templates and digital printing services that you can count on anytime.

Professional Printing Company in Lagos Near Me
Best Printing Company in Shomolu Lagos
Turn your printing business goals into reality. iPrints.com.ng is a best printing company in Lagos. We provide premium printing shops and branding services in Lagos, Abuja and Port Harcourt Nigeria. We are custom printing advertisement firm that helps you promote your product or service to reach millions of your target audience online and offline? Choose a design template or upload a CorelDraw file, Adobe illustrator, Photoshop, Canva or PDF file you want to print. We can help you design a layout that will get your message across to them. Download our printing online design guidelines now and match your CMYK colours and sizes with a design that gives you the best results. Your design helps us to tell a story about what we do. We're your one-stop print shop for all your printing needs and recycled packaging services that stand out. We collaborate with in-house designers, logistics companies and hundreds of printers in major cities in Nigeria, offering commissions on sales, outsourcing printing jobs and delivering finished works to customers nationwide within the stipulated turnaround timelines. We work with registered printers in Ikeja Lagos, Ikorodun print service providers in Lekki Ajah Lagos, Laser Engraving and spot UV coating, Security Printing Company in Surulere Lagos, and smart printing press in Mushin Lagos that you can trust. We are top digitally impressed Printing company website in Nigeria, top print on demand marketplace in Africa where you can monetize their talent or work as an artist looking for sustainable online printing platform supporting exceptional graphic designing, software innovation, virtual workplace creativity and nearby production studios. We design and print custom logo, business cards, flyers, posters, decal, pamphlet, mugs, keyrings, gifts bags, frames, car branding, correx boards, safety signs, wedding bumper stickers everything you need to delight your customers and employees and to create brand awareness.
Professional Printing Company in Lagos
Professional Printing Company in Lagos
Are you struggling with marketing your own business? We're leading offset print shop in Lagos with the best printing services in the business&marketing industry. Our printing cost if affordable. iPrints is here to help you get your business messages to the world so it can earn the recognition it deserves and make more profits. We offer superior advertising materials for your business with custom-made signs, pullup banners, full-color printing, poster printing, Brochure printing, Wall calendars, appointment cards and promotional products such as imprinted apparels, drinkware, writing pens, cups, letter or textile gifts, custom business card online design tool. Bring your prepress online design ideas to life with green printing and QR codes, trophies, rack card stock, and many other business giveaways. If you're searching for a reliable offline and online print company in Lagos to handle all your personal and specific business needs, we specialize in Full Service commercial digital print services, full-bleed die-cut folded cards printing, large format printing services and tarpaulin printing, panaflex and acrylic signage making, eye catching graphic design, media planning, web development, brand package production, built-up beam fabrication, signage installation, laser cutting and engraving, sticker label printing, indoor and outdoor advertising collaterals, display standees, Hight Gloss or Matte finish Paper stock, cardstock, plastic cards online, card holder window cling film wrap for packing, Direct-mail services, Postcard printing, t-shirts printing, Pocket folders, decal and customized gifts. Give us a call now and request a free sample on any postage products you want before buying design online or uploading your design templates for print online services. We would be happy to help. We offer a 10% discount for new customer referrals, reprint; free pickup and delivery services within Lagos metropolitan areas. From wedding invitations, magazine printing and business card design, banner stands, Exhibition Table tents, to carbonless invoices and letterheads, door hangers, Metallic hang-tags, newsletters, Custom printed magnetic signs, business carbonless forms, catalog printing, inkjet colored photocopy, copying enlargement, laminating, rounded corners greeting card, coasters, black and white books printing, postal bookmarks, folding and numbering (aqueous coating, saddle stitching bindery and combo binding services); we have the high-quality print solutions that you need at affordable rates. Our customers trust us because our custom printshop provide the most cutting-edge products and services available across different industries such as Automotive, Accounting Services, Advertising Agencies, Agriculture, Architects and Engineers, Athletic Organizations, Manufacturing Companies, Banks, Credit Unions and Financial Services, Shipping Signs, Lettering, and Graphics, Full-service Printing businesses, Professional Services, Conventions and Construction, Entertainment Industry, Event Planning, Fleet Graphics, Professionally Printed products and car Wraps, Casinos and Gaming Companies, Government Parastatals, Home Services, Landscaping, Lawyers and Legal Services, Hospitals and Healthcare, Hotels, Motels, and Resorts, Museums, Corporate Organizations, Personal Services, Property Management, Real Estate, Religious and Educational Organizations, Restaurants menus and Bars, Retail Shopping Centers and Promotional Signs, Schools and Training, Consultancy, long-run and Short run printing Utility Companies, Transportation, Fulfillment and Warehouses, Wholesale Signs, Online printing services, Trade-show and Custom Print Companies in Lagos Nigeria. Get printing and copying services from our specialized printing center near you. We handle both small printing jobs and high volume or bulk printing projects
iPrints: #1 Online Printing Service in Nigeria
Welcome to iPrints Creative Community! Are you starting a business project or planning an event? Whatever you need, we're here to help! We're like-minded people that are passionate about brilliant ideas, quality products, and reliable customer service. Order online today from over 100 prints on demand products or visit our best in-class print shop in Lagos. We're setting up franchise stores in print production to help you locate the nearest pickup points for quick service delivery across Nigeria, Africa and the world. Our ordering process is simple and you don't need to create a user account to order on the website. Just select the product you want and make the payment at checkout. Don't forget to include your job notes for specific order and request a custom quote. The prices displayed on products on the website are customized to give estimated costs and this may change from time to time. Then Upload your design or send us your documents in DOCX, DOC, PPT, PPTX, JPG, PNG, or PDF formats. We will preview your design and carryout quality control checks, colour matching and materials selections that will give you the best final result! iPrints offers streamlined online printing services that make it easy for anyone to order different types of quality printed products at affordable prices. From acrylic wall art, canvas and photo printing to business cards, brochures, postcards, unfolded flyers, coffee mugs, water bottles, key rings, dockets and danglers, lanyards, wall clocks, magnets, posters, certificates, thank you cards, photo pillows, puzzles, fleece blankets, backpacks, phone cases, yard signs, trade show banners, event programmes, menus, coasters, clothing and wedding invitations, all from the comforts of their home or office locations; by using their smart phones, tablets, laptops and desktop computers. We use the latest models high-speed offset printers and digital printing machines from top manufacturers in to ensure our jobs consume less resources, money, time and produce excellent quality products.
Personalized Gifts, Home & Office Décors
The primary factors affecting a print quality are the files you send and the paper used. With our year of experience in printing business, we provide enough previous work Samples so you can compare our printing quality to that of local printing companies near you – courtesy of our esteemed customers, leading brands, companies that trusted us with their jobs. Combined with our professional graphic designers who are ready to create outstanding artworks with your text, personal images, company logo and custom layout. Our standard printing press in Shomolu Lagos is equipped with state-of-the-art infrastructures to handle every of your bits or bulk printing projects. We use superior quality matte and glossy papers, eco-friendly card stocks, vinyl stickers, laminating films, and top-notch print finishes to meet our customers' requirements, guaranteed quality and satisfaction. We print on fabric, glass, plastic, aluminium and metal for custom gifts, awards, home and office decors. We offer the fastest order fulfilment turnaround time in two to three business days in rush off the press projects; and same day delivery for last-minute orders; including mail for me service for special gifts or announcements distributions to your loved ones, customers, employees, and associates. We offer free shipping for Lagos orders starting from 35,000 Naira and above. From Victoria Island to Surulere, to Lekki, Ajah, Ikeja, Yaba, Ikorodu, Mushin, Badagry, and other parts of Lagos State. We provide roll up standees, canopies, tents, backdrops, umbrella printing, flex banners and flex boards, frosted glass film wall posters, cut-out exhibition stands, parking plates and large format billboard printing for any kind of events, seminars, conferences, birthday parties or wedding ceremonies.
Corporate Branding & Books Printing Press
Be it gifting items, office supplies, wedding stationery or promotional materials; we offer a wide range of print shapes and styles, including foil stamping, letterpress, embossing, soft touch, spot vanish, die-cutting, laser engraving, watermark and floral designs to match your purpose. We use sewn square back, saddle stitch, wire-0 bound and perfect binding for books such as comic books, novels, children's storybooks, stapled booklets, catalogs or folded brochures, diaries, theses and dissertations, annual reports, magazines, journals, school notebooks, yearbooks, training manuals, calendars, planners, photo albums, meeting agendas, order of services, security, legal and religious documents – with loose sheets, lay flat binding, softcover (paperback) and hardcover trim styles. You can upload a PDF version of your book; we do web-to-print or remote publishing at cheaper printing prices. PDF format is preferred because it preserves all your file's original design elements, images, fonts, and other visual aspects. You can request for a true-color first hard copy, or digital proof and editing with no minimum order. Sell your book online, at public library, bookshops or do giveaway to friends and families or to prospective clients. A book may have a significant mix of bold color printing and grayscale or black and white pages. But our job is to save you cost in between. We use international documents print sizes, such as A0, A1, A2, A3, A4, A5, A6, A7, and A8 so be sure of perfect fits. With our talented customer support team and print experts, be sure to get value for what you paid for in straight-forward, clear and high-quality batch printing process. As a leading commercial printer and branding company in Lagos Nigeria, we offer additional services such as brand identity creations, digital flyers, electronic invites, online banner ads, ebook design, letterheads, NCR forms, business profile, portfolio design, logo design, websites development, vehicle branding, packaging materials and result oriented digital advertising and marketing campaigns.
Easy Payment, Return & Exchange Policies
We accept direct bank transfer for customers who order large volume jobs; in-store cash payment for those who want to enjoy the confidence of face-to-face transactions; and online payment using your credit or debit cards at checkout or invoice payment page. We use flexible, convenient and secured local and international payment options powered by Paystack. The next most common payment method under our consideration is Paypal. Irrespective of the printing process used, we inspect all projects for quality assurance throughout the three production stages such as pre-press, press and post press. Each project is assigned to a dedicated representative who coordinate progress and give feedback on your order status. We have an in-house team of creative artists, freelance graphic designers, photographers, printing professionals, publishers, web builders, agile marketers and brand managers to meet all your requests and respond to your questions.  We're helping millions of customers with their printing needs, branding, packaging and marketing necessities. We sincerely apologize in any case of error or omission in your printing or bindery job which is inevitable. Please contact us to fix it, reprint it, replace or reship the job to you as soon as possible. Kindly read our Return policy for more details about our exchange and refund practices. Nevertheless, these conditions may not suffice in circumstances where the mistakes are from the customer or when missed deadlines are due to delay from our third-party delivery partners. We encourage customers to cross-check their files carefully before sending, as we cannot assume responsibility for errors which were overlooked during proofing, or issues which were already present in design files such as low-resolution photos, inconsistent alignment, etc. For more about our terms of service, please view our Privacy policy. Our reseller program is exclusively available for printing brokers and graphic artists who have the capacity and expertise to deliver quality jobs to clients nationwide.