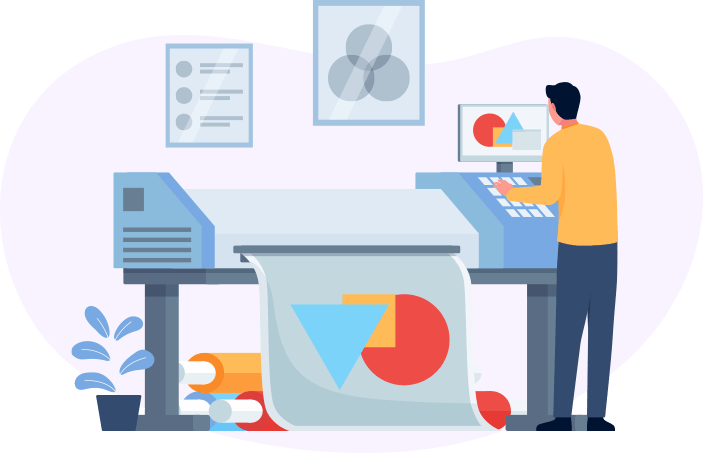 Let

Us

GROW

Your

Business

Together!
Hire us for your next project? We're LAGOS based full-service Print Media Company that offer high-quality printing services, creative designing, digital marketing and traditional advertising campaigns. We leverage innovative technology, and effective strategies that generate leads, increase sales and brand awareness.
We Provide Amazing Printing, Design & Marketing Services.
Clients See Quality Results
As a busy person, I am always happy and grateful for their courteous and professional services. They endeavored to compete every job I have in a timely manner.
Engr Paul Chukwu
"iPrints has been helping my company to design and print our office projects such as brochures, business cards, and flyers for some years now. The staffs are creative, and helpful always."
Mrs. Grace Keel
"I always thought that people used to pay much for quality. But these guys changed my opinion. The quality exceeds the price many times. I recommend iPrints to everybody."
Mr. Raymond Ovia
"Winning new customers, reducing print errors and cost is what many printing companies don't know how to do. iPrints operation is streamlined from ordering to printing and shipping."
Mr. Akinsola Ajibade
Why You Choose iPrints?
iPrints is a Lagos-based printing company in Nigeria that provides offset and digital printing services in Lagos, large format printing, graphic design, branding, marketing and advertising materials for business.

We do all printing jobs at amazing prices and deliver same to your door step. We print quality business cards, flyers, handbills, company letterhead, business signs, brochures, event souvenirs, custom T-shirts and so on.

As a brand communication company in Nigeria, we design business websites, company logo and market your business online and offline through digital marketing and traditional advertising strategies.
Who are Your Expert Team?
Every person on our staff list is committed to providing excellent customer service and high-quality products. We have a team of talented printing experts, graphic designers, web developers, digital marketers and dedicated brand managers to meet your requests.

Nevertheless, there are some top-of-mind qualities to lookout for in terms of quality talent, including being collaborative, empathetic, accountable, committed to the task, flexibility, and having a positive attitude.

As you work with us, we're confident that you'll find this to be true. if not, please let us know if have issues working with any of our team members or executives!
What is the Cost of Your Services?
There is no definitive answer to the cost of commercial printing projects or other related services as each project is different. Choosing the cheapest printers is not necessary, the best idea is Quality of the work done and the print materials used.
In printing industry, "the higher the quantity the less the price". However, the best way to save money and get the best results is to work with a trusted and reputable printing companies in Lagos like iPrints. Often, you will get discount when you order a large quantity and on time.
Please note that the price of products and services listed on this site may change due to market rates fluctuations. Kindly
Contact us
to demand for the current cost estimate. We partner with major print suppliers to buy quality printing materials at a reduced prices. We also order some materials from China and other genuine sources in Nigeria and abroad.
What Is Your Working Process?
At iPrints.com.ng, we begin every project by carrying out detailed research to ensure we have a good understanding of our clients needs and their projects requirements.

We also analyse the potential competitors within their online and offline marketplaces in order to gain further understanding of what a project may look like or the types of materials needed to meet the best industry standards.

After project review and barnstorming, we go ahead to execute the project following the given standards and project requirements. We do our best to include all the features that will deliver the anticipated results.

Upon completion, we carryout rigorous testing and checking of all core features to ensure error frees productions. This process stage also includes customers' support and project launch or delivery to clients' locations.