Need Any printing
Design or Service?
Get in touch today.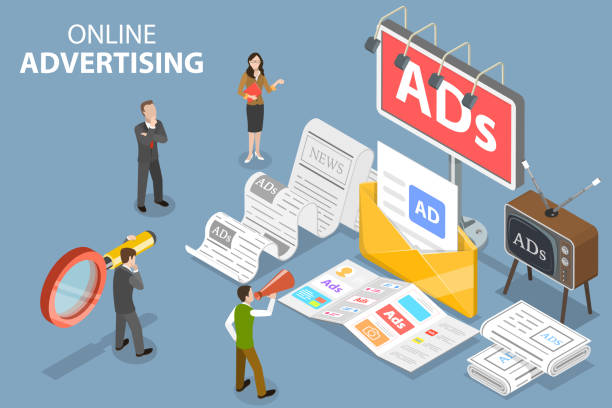 Media

Advertisement

Company

in

Lagos
Getting your company products or services in front of the potential customers is the key to every business success. This is because no business can survive without happy customers who are read to buy and willing for repeat businesses. We've everything you need to show off online and offline. With powerful brand strategy, and effective marketing and advertising techniques; we can grow your business customer base, increase your revenue (ROI) and expand your market share locally and internationally.
We're best brand marketing and advertising company in Lagos Nigeria. We design, print, package and promote small businesses, medium sized companies and established brands online and offline; using Professional Digital Marketing Strategies, Media Publishing Channels and Traditional Adverting Campaigns. We are one of the leading Digital Marketing Agencies in Lagos Nigeria. Our business branding services include graphics designs, logo designs, and websites designs. We create printable stickers, posters, flyers, signs, social posts, blogs, videos and share the latest updates on your business or products.
Below are some of our integrated marketing and advertising services to start with.
How We Can Help You:
1. Build A Strong Brand Strategy
We help you create your brand identities like logos, labels and trademarks, define your brand messages, value positioning, and package your great products. We will conduct a competitive market research in your specific industry, define your audience needs, design your business marketing plan and budget friendly campaign strategy.
 #2. Start Selling with Your Website
More clients are looking for your business online today. We will design your business website or ecommerce website that will help you sell or showcase your products or services to the word and increase your sales. Also, you can take advantage of your powerful Search Engine Optimization (SEO) services, conversion rate optimization and get listed on Google place and other local business directories.
#3. Publish and Market Your Contents
With our copywriting services and content marketing strategies, we will create relevant content and promote them on media websites in Nigeria such as vanguard newspapers, punch news online, this day newspapers and other popular blog sites. We do digital PR, guest blogging, write and publish press releases across main stream media channels.
 #4. Advertise Your Products Online
We use social media platforms like Facebook, Instagram, Twitter, YouTube, paid search and Google Adwords to advertise your products and services on the internet. We set up your social media networks, create traffic retargeting ads, and use prominent influencers to promote your brand in Nigeria. We do cold calling, mobile marketing and email marketing for businesses also.
#5. Promote Your Business Offline
We design and print advertising materials such as business cards, flyers, posters, brochures, custom t-shirts, letterheads, envelopes, direct mail postcards, branded products labels and stickers, catalogs and business signs. We brand your company vehicles, place outdoor billboards ads and advertise on local newspapers, radios and televisions stations at cheaper rates. We can help you organize ground opening events, promotional events or products activation tradeshows to create brand awareness and increase your sales.
Contact us today for all your business marketing and advertising services in Lagos Nigeria and beyond.
At iPrints.com.ng, we begin every project by carrying out detailed research to ensure we have a good understanding of our clients needs and their projects requirements. We also analyse the potential competitors within their online and offline marketplaces in order to gain further understanding of what a project may look like or the types of materials needed to meet the best industry standards.
As a leading Printing Advertisement Company in Lagos, after project review and barnstorming, we go ahead to execute the project following the given standards and project requirements. We do our best to include all the features that will deliver the anticipated results. Upon completion, we carryout rigorous testing and checking of all core features to ensure error frees productions. This process stage also includes customers' support and project launch or delivery to clients' locations.
We put our customers first; and work daily to achieve project objective, 100% customers satisfaction, excellence, innovation, and integrity.