Need Any printing
Design or Service?
Get in touch today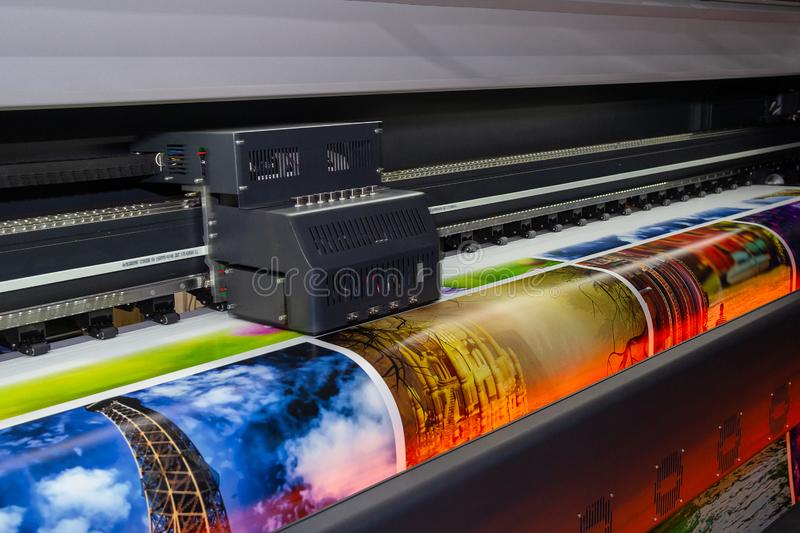 Large

Format

Printing

Company

in

Lagos
Create the best impression for your business or upcoming events with quality large format printing products from trusted providers at affordable prices. iPrints is a leading large format printing company in Lagos Nigeria. We offer a wide range of large format printing services that include Large Posters Printing, Flex Banners Printing, Rigid PVC Printing and Flag Banners; Lamp Posts Printing, Custom Banners, Events Backdrops, Gazebo Canopies, Roll Up Banners, Pop Up Banners for Indoor and Outdoor Display Signage; Including Point of Purchase Displays, Wall Decals, Floor Graphics, Yard Signs, Tradeshow Signage, Self-adhesive Vinyl Stickers, and Window Graphics used for Vehicle Branding or Car Wrapping. Whatever that you want to print, our skilled graphic designers will help you design eye-catch large format graphics to stand out in your business or event ceremonies. With large format process, we can print on different range of flexible long-lasting materials, such as paper, vinyl, acrylic, fabric, wooden plane, corrugated plastic, foam board, glass panel and metal surface to meet customers requirements.
Large format printing, also known as wide format printing is a printing process that uses wide printable materials that are bigger than the usual commercial printing machine sizes. It is usually used to print retails packaging materials, outdoor displays, canvas, business interior designs, highway signs, billboards, events decorations, trade show materials and exhibition promotional materials. Large format printing machines like flatbed printers and roll-to-roll printers use liquid ink or toner and large nozzles – which act as image carrier to transfer (print) digitally generated artworks directly onto the substrates. This direct to board printing is perhaps the most common form of large format printing method. It produces wonderful quality displays for any purposes. Large Format Printing (LFP) is similar to most kinds of digital printing process. The major differences are: (1.) It prints bigger than what a common office printer can handle. (2.) It prints in full-colours and maintains high resolutions for printed images; allowing your graphics design to come to life. Nevertheless, to produce the best quality large format images, we use the highest resolution vector graphic file to make sure the finishing quality is not compromised when enlarged.
As top-rated digital, offset and packaging company in Nigeria, we use the 6 major printing processes as distinguished by the general method of image transfer.  Here, the image (artwork ) is transferred from the image carrier (print machine) to the substrate (print material e.g paper) either Directly or Indirectly.
In direct printing (DI), the image is transferred directly from the image carrier to the substrate, examples of direct printing processes we use are: Gravure, Flexography, Screen printing and Letterpress printing processes. Digital printing is a much newer process that involves your job being processed by a computer and then printed directly onto the surface of your product.  It is best used for items that require high amounts of detail (modern finish), and for orders of a smaller quantity. 
In indirect or offset printing, the image is first transferred from the image carrier to the blanket cylinder (plate) and then to the substrate. Thus, Lithography printing which is currently the dominant indirect printing technology used is a good example of indirect (offset) process. Therefore, Offset printing, also called offset lithography, is a method of mass-production printing in which the images on metal plates are transferred (offset) to rubber blankets or rollers and then to the print media. As a leading Large Format Printing Company in Lagos, Offset printing is more economical option compared to digital printing. This type of printing method can provide a higher quality and large quantity printing projects at cheaper rates.
Irrespective of the printing process we used: Digital Printing or Offset Printing, each printing process is divided into three production stages: (1.) Pre-press Stage, (2.) Press Stage, and (3.) Post-press Stage.
Pre-press: This stage includes operations such as composition and typesetting, graphic arts, photography, image assembly, and image carrier preparation. Prepress operations also includes steps during which the idea for a printed image is converted into an image carrier such as a plate, cylinder, or screen. 
Press State: This refers to the actual printing operations; which we do professionally with customers' requests in mind. It includes the application of words, designs, or pictures on a substrate using all the printing machine units.
Postpress: This is the final stage between printing and shipping. It primarily involves the assembly of the final printed materials; which consists of binding, cutting, silting, folding, laminating, packaging and other finishing operations.