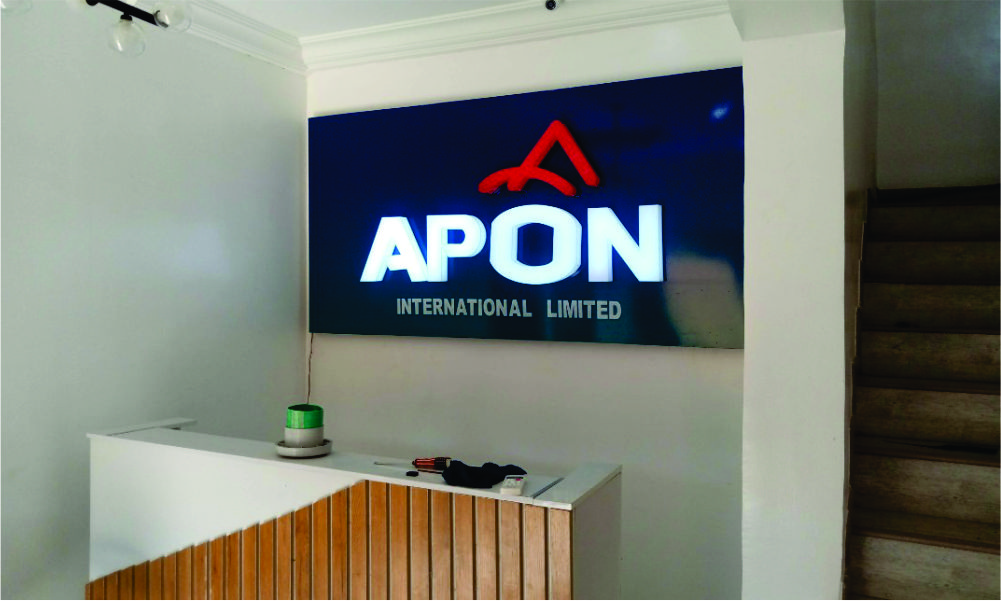 Signage

Making

Company

in

Lagos

Nigeria
iPrints is a professional signage making company in Lagos Nigeria that produce all kinds of indoor and outdoor business signages, ship the finished signs to required clients locations and do the most needed temporary or permanent signage installation services in a way that satisfy our esteem customers' needs. Our business signs, homes and events décors come in different shapes and sizes, ranging from office logo signage, glass or metallic engraved signs, custom crafted flex banner signs, wall decals, magnetic sticker signs and posters, construction or safety signs, vehicle vinyl wraps and graphics; to  post mounted acrylic signs, front pylon signboards, and outdoor billboards signage. We work with different industries; such as professional services, healthcare, transportation, real estate, restaurant and retail stores at affordable pricing.
Our team ensures that your custom made signage is clearly seen within your business premises, at your front desk office location, religious center or retail storefront. This is because the installing your signage at vintage points is one of the most important steps of our service delivery process. Your digital signage, LED lightning scoreboards, plastic PVC sign boards, aluminum or metal fabricated signs will be properly installed in areas where people will easily and safely see your brand messages. We handle every aspect of your signage development such as signage graphic designing, site surveying and dimensional measurements, signage manufacturing, metal fabrication, base casting, shipping and project installation process with quality assurance. We make indoor and outdoor signages using durable materials like alco boards, foam boards and long lasting corex.
Contact us now for free consultation and quotation.
Indoor

&

Outdoor

Signage

Design

|

Production

|

Installations
Need Any printing
Design or Service?
Get in touch today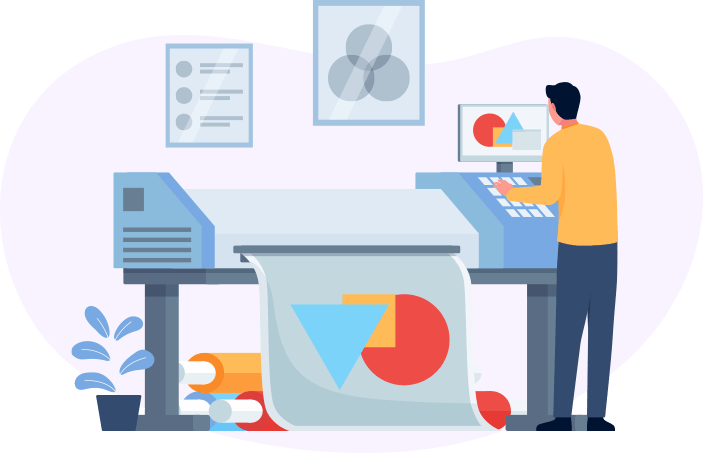 iPrints.com.ng is one of the best digital signage companies in Nigeria with a team of experienced professionals that have extensive knowledge in all aspects of quality signage making and creative branding. Our talented graphics designers, sign writers and printers offer unique designs that bring your vision to life. We begin every project by carrying out detailed research to ensure we have a good understanding of our clients needs and their projects requirements. We also analyze the potential competitors within their online and offline marketplaces in order to gain further understanding of what a sign project may look like or the types of high quality materials needed to meet the best industry standards. If you are searching for best signage makers near me, we design, manufacture, deliver, and install bespoke signs at the fastest turnaround times.
Let us create eye-catching business signs and LED illuminated signage solutions to stand out, capture attention, communicate your message and attract more customers traffic to your business or shop. As a leading Indoor and Outdoor Signage Making Company in Lagos Nigeria, after project review and barnstorming, we go ahead to execute the project following the given standards and project requirements. We do our best to include all the features that will deliver the anticipated results. Upon completion, we carryout rigorous testing and checking of all core features to ensure error frees productions. This process stage also includes customers' support and project launch or delivery to clients' locations.
We Manufacture & Install All Types Signs Such As:
The Cost of  Signage Making & Installation?
The estimate cost of sign project will depend on the complexity, size, delivery timeline and materials use. Kindly reach out to us team to discuss your long-lasting indoor and outdoor signage construction projects requirements now and offer  installation services in Lagos and across other states in Nigeria. We have all the sign installation tools and elements needed to get your signs up and in front of your prospective customers so you don't have to shop from different developers. Our sign experts will also make sure you secure the required signage license and adhere to local government rules and public advertisement regulations in Lagos, Abuja, Port Harcourt or other major cities in Nigeria where necessary. If needed, we can obtain the appropriate outdoor advertising permits to ensure your peace of mind after completion.
Custom

Business

Signs

&

Graphics
Our signage products includes Logo signage, Interior signage, Exterior signage, Construction Site Signage, Building Signage, Vehicle Signage, Shop Signage, Office Signage, Window display Signage, door lettering and hanging signs, Channel signs, large format signage, room and floor signs, commercial sign and graphics, political and hotel sgns, Wayfinding Signage, Marketing suite and sales signage, site hoarding, Company signage, Outdoor Signs, Indoor Signs, Promotional Signs, Wall logo signage Strip logo signage, Reception graphics, Glass signs branding, Pylon signage design, Architectural signage, Vehicles and Van wraps, Exhibition display signage, Office signage, Shopfront signs, Monument signs, Wall lettering, Vehicle Branding, Point of sale signs, Lamppost, Wall graphics, Teardrop flags, Outdoor display, Company Signs, Architectural Signs, Outdoor Retail Signs, Premises & Sidewalks, Events & Sponsor Signs, Outdoor Custom Banners, Compliance & Safety Signs, Outdoor Directional & Way-finding signs. We serve different industries such as Airport Signage, Shopping Malls Signage, Small Business Signage, Construction sites Signage, Transport Signage, Education Signage, Hospitality Signage, Retail Signage, Healthcare Digital Signage. Our services includes Project Management, Sign Maintenance and Repair, Installation, Creative Design, Metallic fabrication and Bespoke Manufacturing