Need Any printing
Design or Service?
Get in touch today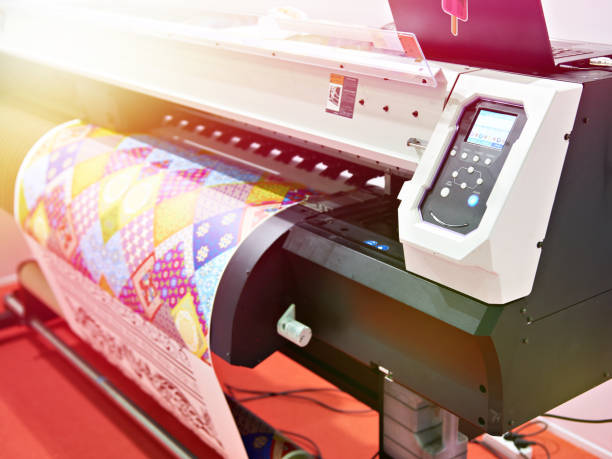 Offset

Printing

Company

in

Lagos
Offset printing is a common printing technique where inked image is transferred from a plate to a rubber blanket and then to the printing surface. This method is one of the most common ways of producing high quality printed materials for businesses and events. At iPrints.com.ng, we use offset lithography process to produce higher quality products such as Newspapers, Magazines, Newsletters, Brochures, Leaflets, Corporate Stationery, A2 Posters, Books, Boxes, Postcards, Wall Calendars, School Manuals, Handbooks, and many more bulk at cheaper rates. Offset printing produces sharp and clean images than letterpress printing because the rubber blanket conforms to the texture of the printing surface. It is the cheapest method for producing high quality prints in commercial quantities with the ability to adjust the amount of ink on the fountain roller with screw keys. Contact us now for all your offset printing services in Lagos Nigeria. Whether you want it in black and white; or full-color jobs, we print high-quality products in large quantities for organizations and deliver quick within your turn-around time.
As a leading offset printing company in Lagos Nigeria, we use the four-colour management system known as CMYK to create the right impressions that mostly print ink on plain paper or chromo papers. Although, offset printing works on a wide range of materials including paper, cardboard, wood, leather, and plastic; we use the three most popular paper options: gloss, matte and uncoated papers which provide the highest quality results in products packaging and media publications. We offer the two types of offset printing processes which are: Web Offset Lithography – mostly used in the printing of newspapers, cards, etc. with large rolls of paper; and Sheet-fed Offset Printing. Unlike Web-fed, sheet-fed offset lithography produces smaller quantities as sheets of papers are fed individually. As a commercial printing company in Nigeria, we produce durable image printing plates that are reusable for your next printing jobs. With no direct contact between the plate and the printing surface, such properly developed plates used with optimized inks and fountain solution can achieve more than a million impressions.
As top-rated digital, offset and packaging company in Nigeria, we use the 6 major printing processes as distinguished by the general method of image transfer.  Here, the image (artwork ) is transferred from the image carrier (print machine) to the substrate (print material e.g paper) either Directly or Indirectly.
In direct printing (DI), the image is transferred directly from the image carrier to the substrate, examples of direct printing processes we use are: Gravure, Flexography, Screen printing and Letterpress printing processes. Digital printing is a much newer process that involves your job being processed by a computer and then printed directly onto the surface of your product.  It is best used for items that require high amounts of detail (modern finish), and for orders of a smaller quantity. 
In indirect or offset printing, the image is first transferred from the image carrier to the blanket cylinder (plate) and then to the substrate. Thus, Lithography printing which is currently the dominant indirect printing technology used is a good example of indirect (offset) process. Therefore, Offset printing, also called offset lithography, is a method of mass-production printing in which the images on metal plates are transferred (offset) to rubber blankets or rollers and then to the print media. As a leading Offset Printing Company in Lagos, Offset printing is more economical option compared to digital printing. This type of printing method can provide a higher quality and large quantity printing projects at cheaper rates.
Irrespective of the printing process we used: Digital Printing or Offset Printing, each printing process is divided into three production stages: (1.) Pre-press Stage, (2.) Press Stage, and (3.) Post-press Stage.
Pre-press: This stage includes operations such as composition and typesetting, graphic arts, photography, image assembly, and image carrier preparation. Prepress operations also includes steps during which the idea for a printed image is converted into an image carrier such as a plate, cylinder, or screen. 
Press State: This refers to the actual printing operations; which we do professionally with customers' requests in mind. It includes the application of words, designs, or pictures on a substrate using all the printing machine units.
Postpress: This is the final stage between printing and shipping. It primarily involves the assembly of the final printed materials; which consists of binding, cutting, silting, folding, laminating, packaging and other finishing operations.