Need Any printing
Design or Service?
Get in touch today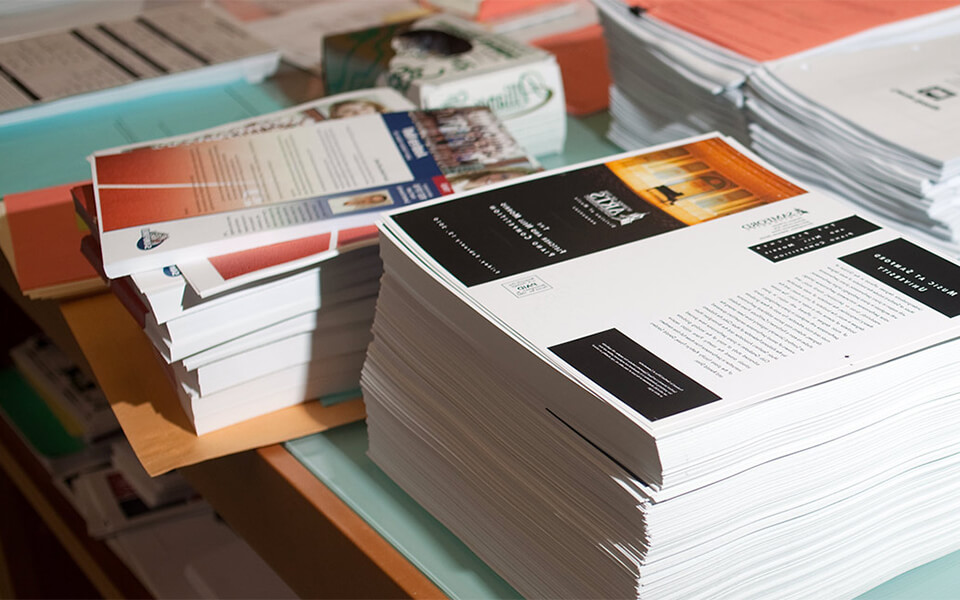 Digital

Printing

Press

in

Shomolu

Lagos
At iPrints.com.ng, we offer Nigeria's #1 online printing services. We're digital printing press in Shomolu Lagos. We provide a wide range of digital print solutions that help you enhance the quality of your printing items. Digital printing is a modern print production technology that we use. It involves the use of personal computers to create artwork – which is then printed directly on your materials such as plain A4 paper, art paper or cardboard. Digital printing is an alternative to the traditional direct image printing and offset methods such as lithography, flexography printing, gravure, letter press, etc. It eliminates most of the mechanical steps and time required for conventional printing process, talking about films making and color proofing, manually stripping, photo chemicals and plates making. With digital printing, an image is sent directly to the printer using digital files such as PDF, TIFF, PSD, Corel Draw or other formats developed with a computer software. 
As top digital printing company in Lagos Nigeria, we offer the most flexible impressive quality over other competitors with high resolution color scheme that shows perfectly on the printouts. With digital printing techniques, we print quality Business cards, Corporate Brochures, Company Letterheads, Flyers, Advertising Specialties, Big Color A3 Posters, Branded Envelopes, Events Tickets, Booklets, Reports, and Marketing Materials in color copies. This method is cost effective when you consider the cost of producing a plate for a single job with less than 1000 copies. Thus, providing the most affordable printing solution for low quantity projects. Contact us today for all your digital printing services in Lagos Nigeria and beyond. Unlike conventional printing, there are no pre-press stages between the digital document files and the final product; meaning the final product can be delivered quicker. Also, the work will come out perfectly if the required stages of production are done accurately. 
As top-rated digital, offset and packaging company in Nigeria, we use the 6 major printing processes as distinguished by the general method of image transfer.  Here, the image (artwork ) is transferred from the image carrier (print machine) to the substrate (print material e.g paper) either Directly or Indirectly.
In direct printing (DI), the image is transferred directly from the image carrier to the substrate, examples of direct printing processes we use are: Gravure, Flexography, Screen printing and Letterpress printing processes. Digital printing is a much newer process that involves your job being processed by a computer and then printed directly onto the surface of your product.  It is best used for items that require high amounts of detail (modern finish), and for orders of a smaller quantity. 
In indirect or offset printing, the image is first transferred from the image carrier to the blanket cylinder (plate) and then to the substrate. Thus, Lithography printing which is currently the dominant indirect printing technology used is a good example of indirect (offset) process. Therefore, Offset printing, also called offset lithography, is a method of mass-production printing in which the images on metal plates are transferred (offset) to rubber blankets or rollers and then to the print media. As a leading Digital Printing Press in Shomolu Lagos, Offset printing is more economical option compared to digital printing. This type of printing method can provide a higher quality and large quantity printing projects at cheaper rates.
Irrespective of the printing process we used: Digital Printing or Offset Printing, each printing process is divided into three production stages: (1.) Pre-press Stage, (2.) Press Stage, and (3.) Post-press Stage.
Pre-press: This stage includes operations such as composition and typesetting, graphic arts, photography, image assembly, and image carrier preparation. Prepress operations also includes steps during which the idea for a printed image is converted into an image carrier such as a plate, cylinder, or screen. 
Press State: This refers to the actual printing operations; which we do professionally with customers' requests in mind. It includes the application of words, designs, or pictures on a substrate using all the printing machine units.
Postpress: This is the final stage between printing and shipping. It primarily involves the assembly of the final printed materials; which consists of binding, cutting, silting, folding, laminating, packaging and other finishing operations.