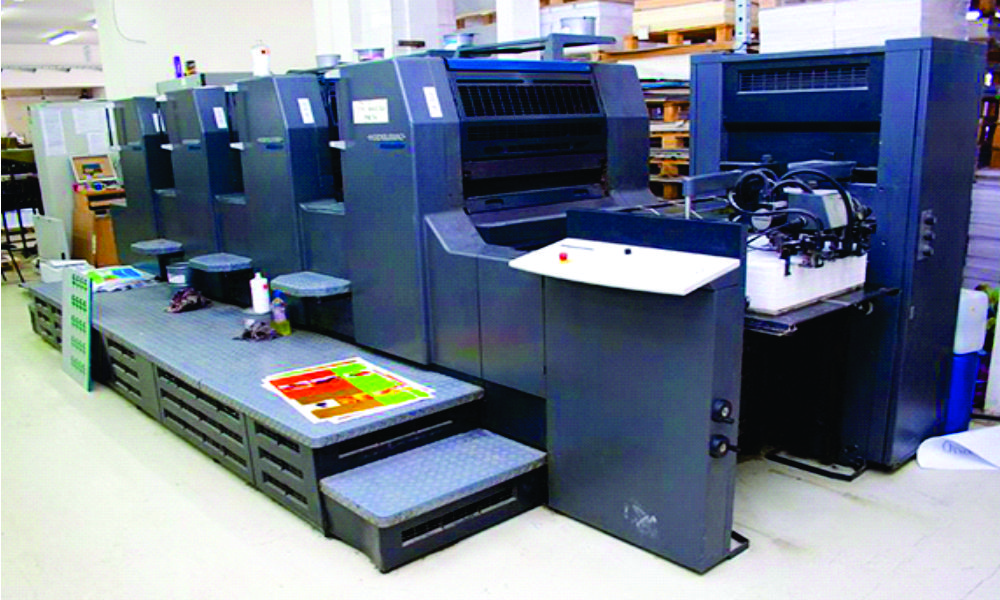 In this post, we will highlight 10 types of types of printing machines and their uses. Let's start with the most common one. If you're a professional in the bespoke printing services, printing machines are one of your most important pieces of equipment. There are many types of printers available, each best suited for a particular type of printing operation within a budget.
10 Types of Printing Machines and Their Uses
#1. Laser Printers
Laser printers are the most common type of printing machines. For some time now, this type of printing machine has been a popular choice for consumers, for both office and home use. Just as the name suggests, a laser printer uses a laser beam to heat a toner material, which then embeds itself onto the paper.
Most laser printing machines are monochrome, which means they only print in black and white. However, there are a few colour laser printers as well. Although the toner cartridges are more expensive than normal ink, they always last longer.
Laser printing machines are sometimes chosen by customers, as they seem to have a faster print speed than inkjet printers [on average]. Sometimes, they end up with a higher print quality too. Please note that even the most affordable laser printers are still more expensive than your normal Inkjet printers.
#2. Inkjet Printers
Inkjet Printers have set a standard for consumer and home use printing, and here's why.
They are very affordable to purchase
Their ink is very affordable and easy to refill
Inkjet Printers produce high-quality colour prints
They also output fast monochrome [black and white] prints
What are inkjet Printers Used for?
Now here's the thing about Inkjet printing machines. The ink is more affordable than that of laser printers, but it also lasts for shorter periods. They are mainly used for desktop printing as compared to commercial printing.
Inkjet is good for users that only print once in a while, or for those who don't really need the highest printing quality. They have the largest range of printing capabilities when compared to other types of printing machines. They can print in high resolution on photo paper, text on traditional papers, labels or specialty stickers and papers, etc.
#3. Dye-sublimation Printers
Also known as dye-sub, this type of printing machine is used for printing on specific solid surfaces, for example, plastic, fabric, wood, metal. One common feature of dye sublimation printers is their ability to output long-lasting and high-quality prints. And here's how it works.
This printing machine embeds the ink onto the printed object, so you won't have to worry about fading, running, or smearing ink. The thermal feature present in dye-sub printers' outputs professional and long-lasting products all the time.
#4. 3D Printers
3D printing is one of the latest and emerging technologies worth looking into. We have written an in-depth article on how 3D printing works. Instead of the usual traditional printing of pictures and text on paper, 3D Printers can print out physical three-dimensional objects.
With the help of computers and advanced software programs, we can create prototypes, print out toys, duplicate and make copies of hard-to-find components of common items. As of the moment of writing this, 3D printing is still a work in progress. It's not yet available to mass public use on a large scale.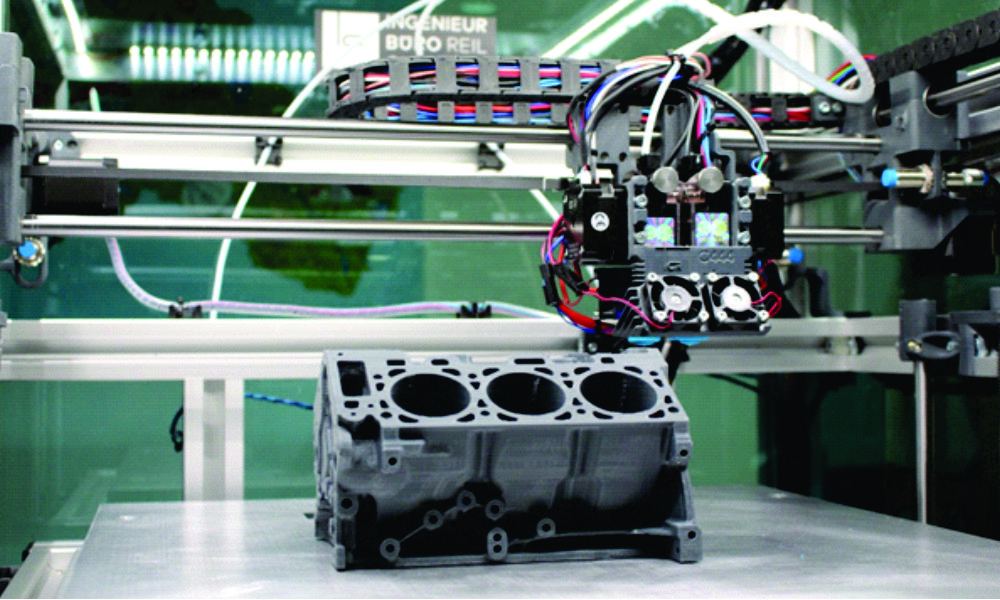 #5. Offset Printers
Offset printing is a common printing method where the inked image is transferred (or offset) from a plate to a rubber blanket and then to the printing surface (substrate). When combined with lithographic printing methods, the machine can output vivid and sharper images in large quantities.
Offset lithography is one of the most common ways of printing high-quality materials. It can be used for newspapers printing, magazines, brochures, stationery, and books printing. This type of printing machine is best suited for producing large quantities of high-quality prints while also saving cost.
Although the printing machine itself is very expensive, the subsequent printing process is more affordable [in the long run]. Offset printers are not the type you can easily find in people's homes or small offices like inkjets. They're mostly used by professionals and large-scale printing companies.
#6. Wireless Printers
Obviously, this needs no introduction. It's no different from your normal home or office printer, except that it's wireless and can print from multiple computer devices and smart phones that are within its network.
Pros of Wireless Printing Machines
Users can connect their computers, laptop and other electronic devices without the need for cables. Also, there's less risk of fire hazards and electric surges.
Multitasking. If many people in an office are working on different documents, each of them can print their work from wherever they are (desks), as long as they are connected to the wireless printer.
A wireless printer eliminates the need for multiple printers connecting to each PCs. Also, you won't have to worry about refilling the ink and toner cartridges for each printer in every office.
You will also save money since wireless printers don't need cable installation and connectors.
Cons of Wireless Printing Machines
Without a wireless network, you cannot use a wireless printer. This means you have to set up an access point. You can do that by getting a wireless router.
There's the problem of interference [which is more common in large office complexes].
With everyone making calls, surfing the internet, listening to the radio and the like, there can be network interference, which will make your wireless printer slow sometimes.
Let's talk about the range. Just like every other wireless device, the range depends on the price. Distance doesn't matter in wired printers, as long as you have long cables.
However, that doesn't apply to wireless printers. You'll have to find a spot from where it can be accessible to all users in the building.
#7. All-in-one Printers (AIO)
Many of us have probably seen this in some offices, coffee shops or business centers. All-in-one printing machines are made to include extra devices that are useful in offices. This includes a printer, scanner, fax machine and most times a copier or photocopying machine.
The aim is to improve office functionality and productivity while also reducing space and cost of printing machines. For instance, you won't have to set up different power sockets for your printer, fax, scanner and photocopy machine.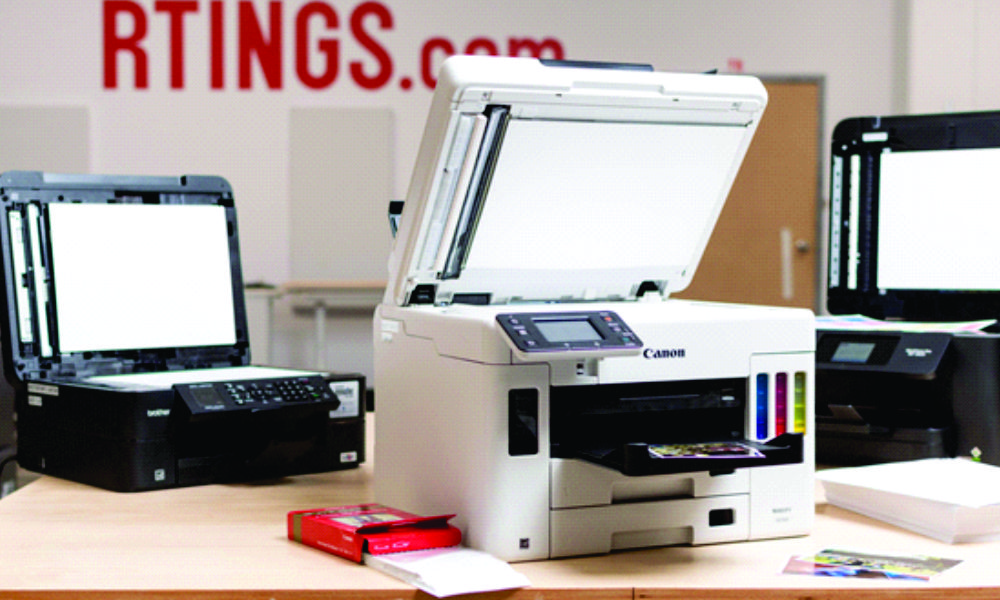 #8. Digital Printers or DI Printers
Digital printing is a method of printing from a digital-based image directly to a variety of media. It usually refers to professional printing where small-run jobs from desktop publishing and other digital sources are printed using large-format printers and/or high-volume laser or inkjet printers.
Digital Printers are modern method of production that makes prints from electronic files. You can find a number of Canon digital presses that are ideal for commercial printers, in-house printing and publishers. They are use for wide variety of printing processes to print promotional materials, gift items, displays and packaging.
#9. Screen Printers
Screen printing is a popular printing method using a process that presses ink through a mesh screen in order to create a printed design. Screen printers are mainly used in fabric printing services such as printing custom t-shirts, caps, team uniforms, work wears, custom apparels and accessories.
The direct to film (DTF) printing is a unique technique that involves printing designs on special films and then transferring them onto garments.
Every screen printer needs a press (manual or automatic), a heat press or dryer, a light exposure unit, and washout booth. Other machines used in the textile industry include monogram embossing machines, flexographic printing machine, and letterpress printing machines.
#10. Large Format Printers
Large format printer, also known as a wide format printer is a form of digital printers that have the capability of producing much larger printed objects than your standard office inkjet machines.
As a digital printer, it involves your artwork being created on a computer and send direct to the machine which will now transfer your image to the object or surface mostly papers, card stocks, vinyl stickers and other materials.
You can buy Large Format Printers and plotters from top manufactures like HP, Canon and Epson. Compare products, read specifications, and view special features before buying!
Wrapping up: Types of Printing Machines and Their Uses
Now you have the list of popular printing machines, their uses and how they work. We hope these 10 types of printing machines mentioned here would be helpful to your purpose.
iPrints is a leading printing company in Lagos Nigeria. View our digital printing press and service portfolios for unmatched production quality. We design graphics and print all jobs based on customers' demand and turnarounds. Contact us today if you need any assistance printing your products and promoting your brand or business.