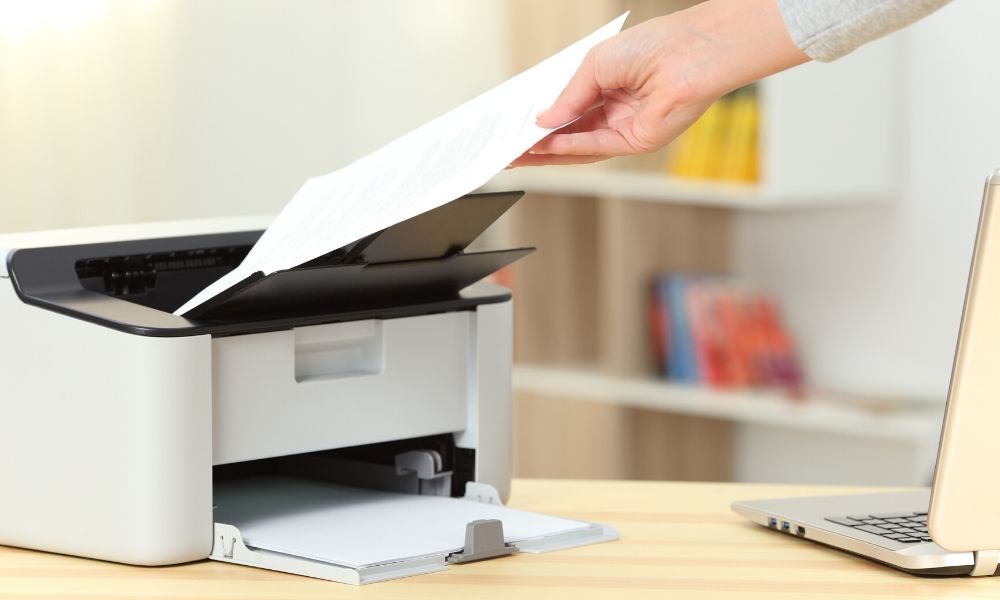 This post will show you the different types of printing papers in Nigeria to consider when thing about the quality and sizes of your next print jobs. Paper occupies over 75% of all the printing projects we execute in our life times. And using the wrong type of paper on your printer can cause paper jams or poor-quality printouts.
Again, using the wrong type of paper can as well be a waste of money when you need to purchase the right paper after spending money and materials printing on the wrong type of paper.
As a printing company in Lagos, we've learned a lot (probably too much) about printer paper during our years of experience in the printing and coping services. We want to inform you on what you need to know about the different types of printer paper and things you need to be aware of.
For example, printer paper is simply paper that is designed for printing and copying of documents; irrespective of the printer make.
When we talk about printing paper, it is important to note that there is no difference between a printer paper and copy paper. This means that you can use a copy paper to print documents if your printing machine supports it size and texture. This is the paper materials we use for everyday printing of documents which can have varying features; such as size, brightness, weight, coating, quantity in pack, and surface nature.
Below are six common types of printing paper materials that you need to know in details.
8 Types Of Printing Papers in Nigeria And Their Uses:
#1. Matte Printing Paper
Matte paper is the most common type of paper used for most basic print jobs. You can think of this paper as the classic  A4 white "copy paper" with smooth matte texture which helps to absorb ink quickly so that you can avoid smudges and smears.
In printing, lithography and bookbinding, A4 paper stands for a standard paper size; that is 210 × 297 mm.
#2. Glossy Printing Paper
Glossy paper or art paper is coated with a polymer that gives it that smooth shine and allows it to give a richer color output that's more vibrant than regular paper.  This paper can be used to print photographs or images, however, it has a much longer dry time and some smudges if handled incorrectly.
As a best practice, it's usably for printing of promotional flyers and posters with digital or laser printers.
#3. Concord Printing Paper
This is regular white, or light yellow paper with specially formulated features to give it an exceptionally smooth surface, and a brilliant white coating. It's what we can consider as "fancy copy paper" which delivers an aesthetic presentation. It is usually used for business leatherheads printing finished proposals.
#4. Photo Printing Paper
Photo paper, as the name implies, is primarily used for printing photographs and images. This type of printer paper is usually made with photographic films at the front side and a matte on the back side; with shiny glossy look, different texture and appearance.
#5. Sticker Printing Paper
This type of printing paper is s one of the most popular self adhesive papers used for printing customized packets stickers. It is divided into three types: paper sticker, transparent sticker and plastic sticker, and it is usually used for printing advertising materials such as posters and products labels.
#6. Card Printing Paper
This is the most common type of heavyweight paper, usually called cardstock. It is made from normal cardboard materials and commonly used for printing of paper business cards, greeting card, among other print consumables.
There are two different weights of the paper stock that you can choose from, which will determine the thickness of your work if the machine can handle it; they are 300 and 250 grams.
#7. Inkjet Printing Paper
This is another types of printing paper materials that is specifically designed inkjet printers; which are smaller desktop printers. Inkjet printers use liquid toner as opposed to laser printers that work with a dry (powder-like) toner.
#8. Crystal Printing Paper
This is one of the most valuable and expensive types of printing papers available on request. it is used mostly by big companies or government agencies for correspondences between high-profiles company managers, individuals and much more.
It has both the light type used mainly for such luxury letters; while the thick one is also used to print personal cards.
Wrapping up: Types Of Printing Papers in Nigeria
Now you have: Types Of Printing Papers in Nigeria. No doubt there are other types of printing papers that we are not able to cover in this article. Nevertheless, we hope this post serves your purpose. There are three main weights of printing paper: 70g, 75g, 80g, 90g, 250 and 300grams.
The papers weighting 70-80g are used for the printing of texts and documents. While papers weighting 90g and above are used for normal photo printing and double-sided printing, and printing of symbols or graphics.