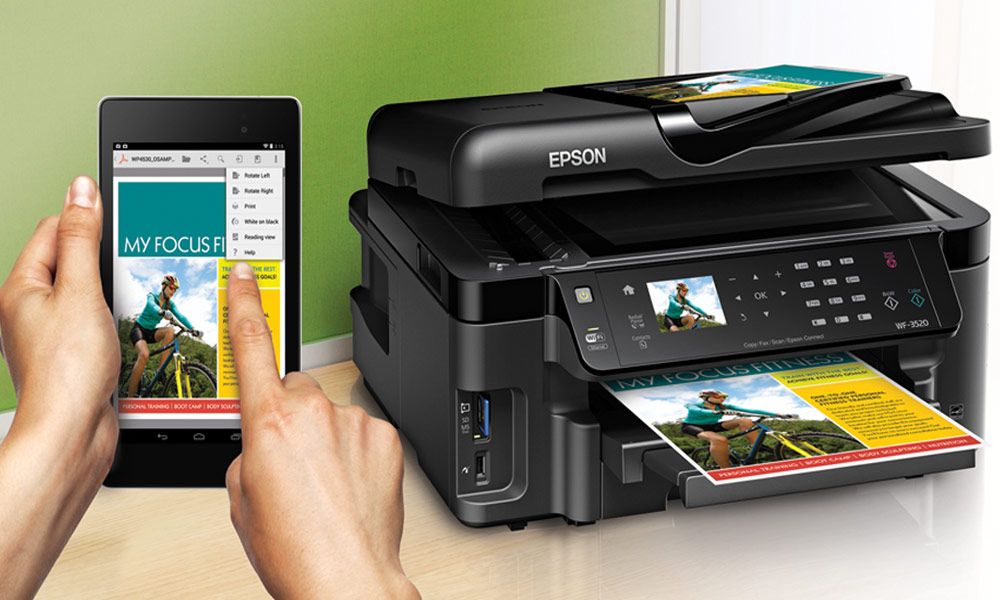 Whether you need to print PDF files, Word Documents, Excel Sheets, Google Docs or Presentation Slides from your phone storage or emails; here is step by step guide on how to print documents from Android phones, tablets or other related devices. Be it text document or photo, it is easy to print it straight from your Android phone.
Generally speaking, printing of documents is the most basic function of a computer system. But today, over 50% of what we normally do with our personal computers or laptops are now being done with the use of smartphones such as Android phones, Apple Phones and Tablets devices without the need to install the hardware printer software.
This is made possible with improvement in mobile device technology and the interoperability features of modern day digital printers that are using manufacturers'-specific apps or Wi-Fi technology to achieve this feature. In this post, you are going to learn how to print your documents directly from your Android phone, iPhone or tablet devices  without much stress.
How To Print Documents From Android Phones 
#1. Print With Your Device Print Apps
If you don't have this yet installed in your phone device, you can get it from your respective device application store. For Android phone or tablet, got to Play Store to download the mobile app version of the printing machine.
Most printer brands like Canon, Epson, and HP printers have their own dedicated apps that will help you print all files from your phone when installed. These apps when when downloaded, can install all the necessary driver software that you need to print from any of such compatible wireless printers models.
To find the apps, simply search in the store or go to Settings > Connection preferences > Printing on your phone. Tap on  Add service to display all available printing apps for your phone. Now you can choose the right one that corresponds to the printer make.
#2. Print With Default Print Service Or Wi-Fi
Depending on what printer you're using, you might not even need to download a specific app to print your PDF file, Word document or Spreadsheets. Fore example, Android 8 and above include the Default Print Service, which can automatically detect and set up compatible printers on your network.
Since Android operation system (Android OS) was developed by Google Corporation, the company also built its custom app called Google Cloud Print to help you print directly from cloud. However, this feature may no longer be available. From Android 9 and later, the printing compatibility includes printers that support Wi-Fi Direct.
To use this service, just go to your  phone Settings > Connection preferences > Printing and select Default print service. Toggle the button to On and it will scan for compatible printers devices within your Wi-Fi network. When your printer shows up, simply select it to complete the setup process. Now lets go to the printing proper in the next section below.
#3. How to Print Documents From Android Phones
Now that your phone is connected to the printer, its obvious that your are reedy to print your first documents now. Although, the below printing  process will differ depending on which apps you're using or your device features. Some apps, including Google apps and third-party file managers or image viewers may have dedicated Print options in your menu.
To start printing now, just follow the blow steps:
Open the document from your file directory, email or WhatsApp.
Tap the Print button at the top menu.
Select your printer name from the drop-down menu.
You may need to change from the default option which is "Save as PDF".
Swipe down from the top to change the print settings.
Now select the number of copies, page orientation, paper size, etc.
When finished, tap on the printer icon to start printing now.
Wrapping up: How To Print Documents From Android Phones 
Was it is easy to print from your Android phone today?
This is how to print documents from Android phones and/or Apple phones. This process may be essentially the same way as printing from your desktop computer or laptop. We hope this article was useful? Remember to visit our Digital Printing Press in Shomolu Lagos for all your printing projects. Thank you for reading!