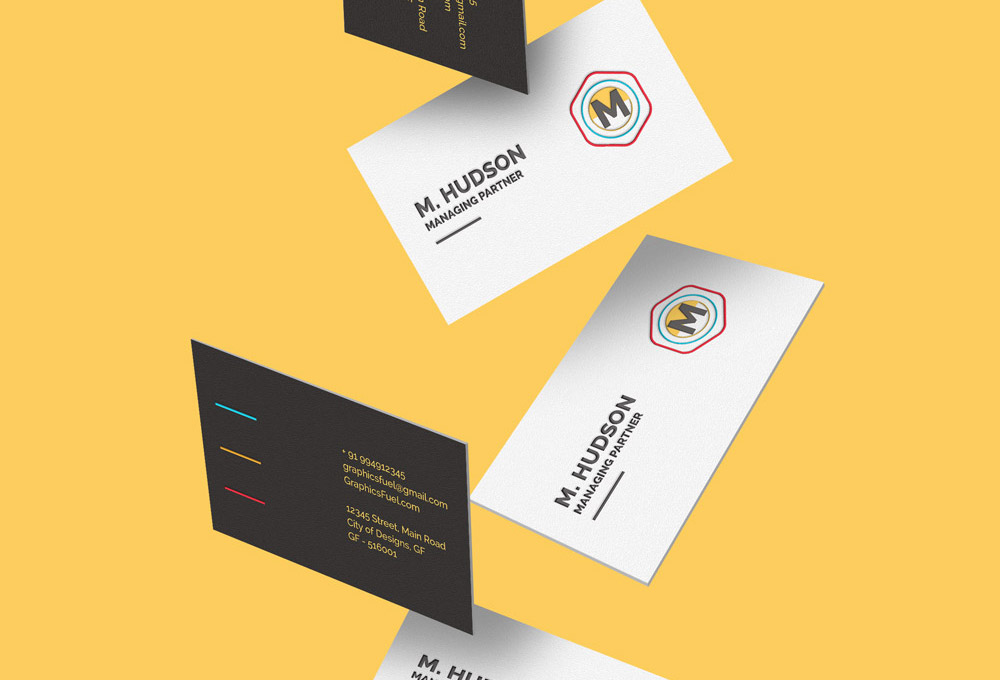 Here are 8 tips on how to make your business card stand out. One of the most embarrassing things that could happen to a business owner is stumbling on a potential customer and having no business card. Another embarrassing thing, as you can guess, is having a poorly designed business card.
Many business owners neglect to have well-designed business cards. As long as their logo and contact info are clearly visible, they think they're good to go. Are they?
Business cards play a significant role in creating sales opportunities. As a result, you should make sure they look their possible best.
That way, potential customers won't even think of throwing it away [which increases your chances of making that sale].
This post is written with business owners and marketers in mind since they're the primary users of business cards. However, graphic designers and printers can learn a few tips.
Here are 8 tips from iPrints to make your business card stand out in Nigeria.
8 Tips on How to Make Your Business Card Stand Out
#1. Clarity and Visibility is the Key
This part is all about making sure your business card and its content are clearly visible to all viewers.
Many graphic designers are hesitant about using bold colours [for a good reason actually]. In that case, they might go with a lighter one, but the font size should be a little bit increased.
Another thing that can make your business card more visible and clearer is having good spacing. Now let's talk about your brand logo.
For the best quality, don't copy and paste a picture of your logo from a scan and place it onto your business card. Instead, you should use a well-designed PNG image of your logo.
#2. The Lesser, the Better!
It's a business card, and not your "Contact Us" webpage. You don't have to include all your primary, secondary and emergency contact details. Also, stuff like landlines and phone numbers shouldn't be a priority.
Your business card needs to be simple, and for that to happen, it should contain only the most necessary elements. You should not include more than 2 or 3 phone numbers.
#3. Add Your Social Media Info
Social media is now key to every successful business, especially after the Covid-19 pandemic that changed the digital landscape.
If your brand, business or company has a business profile on social media, you should consider adding one or two links on your card. A business card is a brilliant way to increase your business connections on Facebook, LinkedIn, Twitter Instagram and other channels.
But remember, don't overdo it. For the best results, don't include more than two social media links.
#4. Be Visual with Your Card
Your business card should not look poor, bland or colour-deficient. Logos, images, vibrant colours and other visual elements should be used where needed.
Visual images attract people to your business information. It's the first thing they'll even notice, so you should make sure your card has the right amount.
Another tip that can make your business card stand out is showcasing some of your products or short reviews for some uniqueness.
#5. Turn Your Business Card Into a Coupon
This sounds very funny, but it's a tip that will make your business card stand out while also increasing sales. Here's how it works.
Allocate some space on the back of your business card. You will use this space to share a deal, discount or coupon that's only available to cardholders.
For example, you can offer a 12% discount for any customer that has and displays your business card whenever they're buying your product or service.
Even if a potential customer does not need your business currently, he/she will hang on to the card for future purchases or a barcode to visit your product webpage.
For business owners that are all about making sales or generating leads, this tip can make people develop an interest in buying from you.
#6. Use Unusual [Unique] Materials
Another brilliant tip that can make your business card unique in Nigeria is by using unexpected cards materials for its design and production.
You can use glass, fibre, plastic, wood, etc instead of using card paper. The unique material may or may not be inspired by your business.
For instance, a cosmetic brand may decide to use semi-transparent glass for its business card in place of paper. A furniture brand may decide to use wood, fibre or veneer also.
Anyways, the idea is to make it beautiful, unique and too good for potential customers to throw away.
#7. Use An Unusual [Unique] Shape
Gone are the good old days when most business cards have to be a 3-1/2″ x 2″ rectangle. Today, the world has gone creative and come up with weird, yet amazing shapes.
You can start by using the normal business card size and then making the four edges round. In fact, you can make it into any shape you want [remember the creativity and unique part].
#8. Make Your Business Card Useful
We decided to add this tip for a good reason. Why?
Because it will definitely make you stand out! This type of business card isn't something that most people see every day, so they will always hold on to it.
Here are some examples. A brewery or bottling company may decide to build a bottle opener into their business card.
Likewise, a security company may build and integrate quick pick-locking tools into their business card designs.
We have seen many other examples, including business cards with protractors, decimal fractions and metric rulers, the list goes on.
The Bottom Line: 8 Tips on How to Make Your Business Card Stand Out
Business cards play a very important role in lead generation and business promotions. This is why they must look as good as possible.
Even if potential customers are not ready to buy your product or service at the time you're offering your business card, they can hold on to it [provided it's unique and unusually creative] until when they are ready to buy or hire you.
In this post, we have shared 8 tips on how business owners, graphic designers and printers can make their business cards designs look unique and stand out form other competitors.
Being one of the best printing companies in Lagos Nigeria, we can share more ideas and opportunities. Connect us for more enquiries if you need a unique business card design and printing.
Thank you for reading this post!