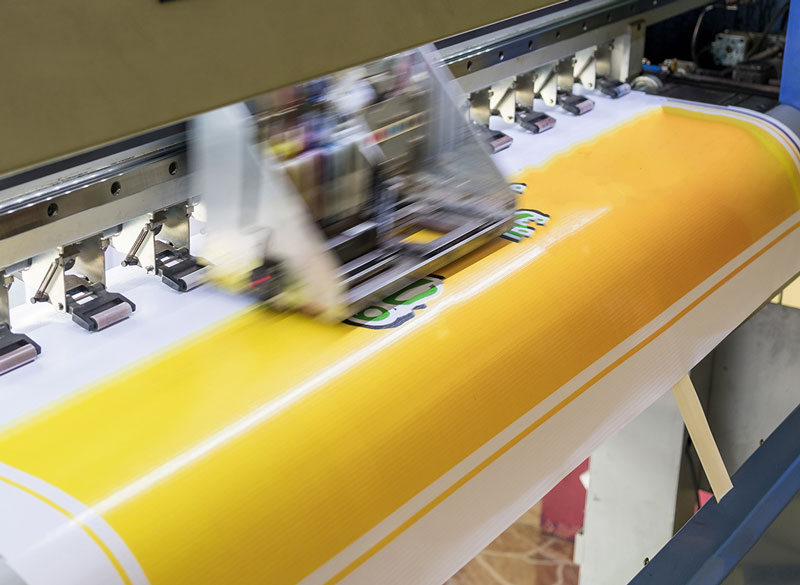 Starting a printing business can be one of the lucrative business  decision you can make this year if you have the skills and the money to purchase some of the required printing equipment. So many individuals, businesses and students in your area may need your printing business services. This post will show you how to start a printing business in Nigeria with a step by step guide.
For those who have the relevant entrepreneurial knowledge, the Nigerian printing industry  presents a huge business opportunities in different field of printing processes such as digital printing, offset lithography, and now the evolving 3D printing technology. Understanding the industry trends, most innovative printing technologies and studying the potential customers printing needs in your location are some of the best ways to building a successful business.
Printing business may be easy to start if the cost of shop rental is low in your area, but before opening your new print shop, please note that the printing business may require enough initials startup capital. Again, you may have enough existing competitors to deal with; and would need the services of a printing engineer in the case of any machine breakdown.
How to start a printing business in Nigeria may not necessarily be different from the processes of starting other kind of businesses in Nigeria. You can even start it from home or as online business by providing the needed customers services if you don't have the money to rent a storefront. There are different type of printing services that you may want to specialize on; such as large format banners printing, business sign printing, screen-printing or printing on t-shirts, mugs; business cards printing, direct image printing, brochures printing, flyers printing and documents printing.
Now lets talk about the printers and other tools you need. The biggest mistake in the printing industry is buying the wrong types of commercial printing machines. Here, you may need the services of a printer engineer or printing press specialists to assist you. Printing equipment is expensive, and we know you'll not want to run into debt while trying to start a business and make profits. If you're still not sure whether this business idea is the best fit for you, we advised that you find other profitable businesses that can put you on the path of success.
Some of the equipment and supplies needed for a print shop include printers; which are the most important part of your business, You will need printing consumables such as different types of printing papers, inks and toner cartridges. You will need to get a cutting machine, laminating machine, binding and other print finishing tools. You will need a desktop computer or laptop with the relevant software for printing all documents and for graphic designs, logo creation and much more.
To keep track of your sales, expenses and store inventory also, you may need an accounting software program depending on the size of your printing company. Now, below is a comprehensive step guide on how to start a printing business in Nigeria in 5 easy steps. Whether it is a small business, medium or large scale commercial printing company that you want to start, our team is here to hep you with everything from scratch.
How to Start a Printing Business in Nigeria
1. Create a Printing Business Plan
A business plan is a road map to your business journey. It serves as a guide to your business operations such as managements, daily operations, accounting and marketing strategies.
2. Get the Required Equipment
Depending on the type of printing business you want to start today, this may include Printers, Computers, Binders and more.
3. Rent a Shop at Good Location
Your location is very important. You need a commercial or school environment that is safe too. Your startup business will be needing a lots of customers to survive.
4. Register your Printing Business
Register your printing company with the Corporate Affairs Commission (CAC) of Nigeria; and with the local government levy office if available in your state of residence.
5. Grow your Printing Business
Create your business logo design and print marketing materials. Go out there and open your shop! Hire the right graphic designers, printers, engineers and customer care service. Promote your new business online and offline.
Wrapping up: How to Start a Printing Business in Nigeria
Now you know how to start your printing press business in Nigeria and make money out of it? We hope this post served your need. As a leading printing company in Lagos, we will continue to support our communities with best business ideas and investment opportunities. You can connect with us for more inquires. Thank you for reading this post!