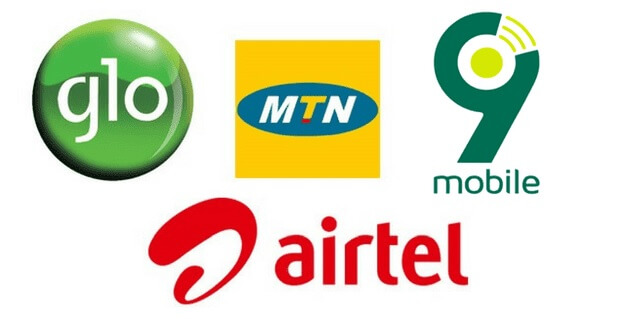 With a growing demand for mobile phone usage in Nigeria, the recharge card printing industry is booming. This is a lucrative idea for anyone that wants to start a small-scale business. In this post, you will learn how to start a recharge card printing business in Nigeria.
Starting a Recharge Card Printing Business in Nigeria
First here are startup tools and resources that you need.
Start-up Requirements
Start-up Capital or Funding
A Computer System (Laptop or Desktop)
An Internet Connection
Recharge Card Printing Software
Dealer Purchased Recharge Pins
digital or Office Printer
A4 Printer Papers
Operation Levels
There are 3 operation levels within the recharge card printing business you can decide to start with base on your budget and capabilities.
1. Mega Dealers
The recharge card supply chain in Nigeria is dominated by airtime or recharge cards mega dealers, as they're the primary players in this industry. These dealers operate across multiple states in Nigeria and are known to generate significant profits daily.
What airtime mega dealers do is simple. They purchase recharge card pins directly from telecommunication service providers in Nigeria such as MTN Nigeria, Airtel Nigeria, Globacom, and 9 Mobile in large quantities.
From there, they sell these pins to wholesalers at slightly higher rates than their purchased prices, resulting in a considerable profit margin.
You need around 10 million naira and lots of formal business requirements before you can become an airtime mega dealer in Nigeria. Again, note that most mega dealers are companies, not only individuals.
2. Wholesalers
Wholesalers are the next in the recharge cards supply chain. They buy recharge cards from a mega dealer in large quantities and then sell them to retailers. They usually sell to retailers at a slightly higher price, and that little difference will add up to profits.
If you are interested in this business model, you may need to research to find out which of the mega dealers have the cheapest rates. That way, you will make a lot of profit on each supply or seller. You may budget like two million naira to start this kind of recharge cards printing business.
3. Retailers
Retailers sell directly to the final consumers. They are not too different from your normal retail shops or kiosks down the streets. Now here's the thing. A recharge card retailer can't make sufficient profit from airtime alone. This is why they always sell recharge cards alongside other products such as SIM cards.
In most cases, recharge card retailers usually have an existing business before they start selling recharge cards. It's just a strategy to attract more customers to their other products. That's why it's almost impossible to see a retailer selling only recharge cards in Nigeria.
They will have other means of income, like provision retail, snacks, drinks, etc. They can also have a service-based businesses like tailoring, hairdressing, data subscription, call centers, POS cash withdrawal services, and much more.
Now, lets move to how you can start your Recharge Card Printing Business in Nigeria without out wasting much time. For this step-by-step guide, we will focus on wholesalers and retailers, since they are the most common vendors with physical offices.
How to Start a Recharge Card Printing Business in Nigeria
#1. Conduct a Comprehensive Market Research
The first step to starting a recharge card printing business in Nigeria is to conduct a competitive market research and feasibility studies. Survey the resident or commercial audience of your target location and find out the most used mobile networks. It can be MTN, Airtel, Glo or 9mobile.
This market survey will also give you an estimate of how frequently people buy each selected recharge cards in that area. While doing that, observe the competition. If there are many existing recharge card traders in your area, you may find another new location.
Study the market and don't forget to observe the pricing strategy of your competitors. That way, you can have an idea of how much profit you'll be making on each sale.
For the most accurate info, approach any of the existing recharge card vendors in your target area for an insightful conversation to have an idea of their pricing strategies and business practices.
#2. Get a Good Location for Your Recharge Card Business
Recharge card printing is a product-based business. This means you need a physical location where you will operate and sell your products from.
If you want to start as a retailer, then you can use your existing business location or shop. If you're a wholesaler, you can set up an office in a commercial area or rent a space in a shopping complex.
When choosing a location for your recharge card business, consider the accessibility, security, and availability of electricity.
#3. Register Your Business or Company
If you're starting as a retailer, you'll probably have an existing business, so there's no need to register your business again.
If you're starting as a wholesaler, you need to register your company with the Corporate Affairs Commission (CAC). This is a legal requirement for all businesses in Nigeria; especially when you need to open a bank account for your business.
Being a wholesaler means most of your buyers will be retailers (or other businesses). To look professional and manage your sales transactions, you should register your business properly in the federal, state and local government levels.
You will need to choose a business name, and provide your name, address, and contact information to the company registrar. You will also need to indicate the natures of your business directors of you are registering a limited liable company, your business address and the number of shares or employees you plan to hire.
#4. Start Printing and Selling of Your Recharge Cards
After setting up your office and registering your business, you're free to start printing and selling of your recharge cards to interested buyers.
You may need to collaborate with the network providers and suppliers for some of the marketing materials and hang on banners that you need to promote your business take off or opening.
Note that you will need to do other things, such as getting a signboard, mounting your own business banner, print marketing flyers, business cards and start advertising your recharge business to potentials customers.
Some Frequently Asked Questions
How much does it cost to start recharge card printing in Nigeria?
Honestly, this depends on the operation level you choose. Mega dealers require between ₦5 – ₦10 million. Wholesalers can start with ₦300,000 – ₦1 million. Retailers can start with capital as low as ₦20,000 if you like.
How profitable is the recharge card printing business in Nigeria?
The telecom airtime business is profitable. Although you'll face some competitions, you will still make a profit, as lots of Nigerians buy airtime every day.
Again, if profit maximization is what you're looking for, then you should start as a wholesaler. That way, you can sell to many other retailers and make more profit.
You can also start as a mega dealer, but that would require a lot of capital, business paper work and legal requirements since you'll be buying directly from telecom service providers as a franchise or partner.
What are the requirements to start a recharge card printing business?
Most importantly, you need:
Startup capital
A computer systme
An internet connection
Printing software
Recharge pins
Desktop Printer
Printing Papers
Office location
These above requirements are generic, so you won't need all of them. The specific ones you'll need depend on which business level you want to operate at.
Which mobile network is best for the recharge card business?
This varies, depending on the situation of your target market. That's why you must do your market research before starting your recharge card business. An industry market survey will help you know which networks are commonly used in the area, and how frequently people buy recharge cards; including how much you will be making each day.
The Bottom Line: How To Start a Recharge Card Printing Business in Nigeria
This is our step-by-step guide on how to start a recharge card printing business in Nigeria and make money out of it. While many youths prefer using VTU and USSD to purchase airtime online with their mobile phone, other age groups rely on buying physical recharge cards which they load on their lines. This makes the recharge card printing business very profitable in Nigeria.
Note that this article is intended for general informational purposes only and does not address individual circumstances. If you have further enquiries, kindly refer to recharge card vendors in your area or contact the respective network providers.
iPrints is professional printing and branding company in Lagos Nigeria. We provide high quality printing services and marketing campaign solutions for small businesses and medium sized companies and individuals at competitive pricing. Contact us now if you need any assistance setting up your printing office.